Philipp Röttgers is a writer, journalist and musician and in constant search for London's spirit. This search for the city's "spirit of place" has led him on a journey beyond time and place. Along his way he has published a book, several articles and essays, walked the city alone and as a tour guide, founded the company "London beyond time and place" and conversed with authors, musicians, tour guides, historians, curators, entertainers and time travellers who all feel a deep connection to the city and are inspired by it.
"Chats beyond time and place" – Mini episodes of "Talks beyond time and place"
This has turned into a successful series of interviews in which London's spirit is looked upon from different perspectives which allow you to feel the spirit of London in all its variety. Philipp feels deeply connected to London and the power emanating from this place. Therefore, he is fascinated by meeting people to tell him their personal "London story".
Talks beyond time and place
---
Mini Episodes
KAREN EGAN – SINGER, ACTOR, COMPOSER, WRITER, DIVA ("RIPPER STREET")
MAGDALENA KORPAS – ACTRESS ("WHITECHAPEL"), MODEL, ARTIST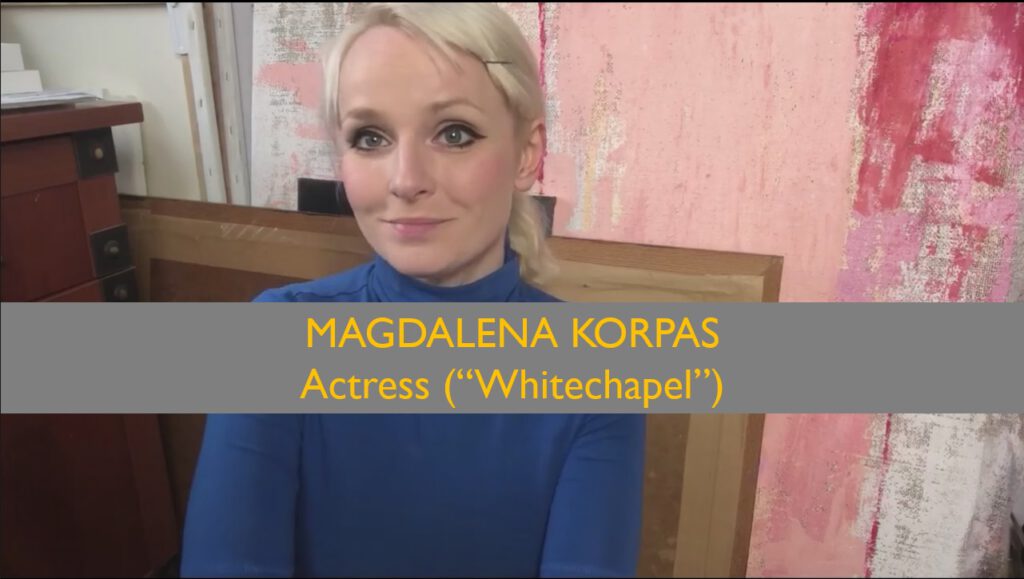 Actress, model and artist Magdalena Korpas about her role in ITV's Whitechapel, her next projects and living in London and not liking it at all.
ALICIA GERRARD – ACTRESS ("RIPPER STREET")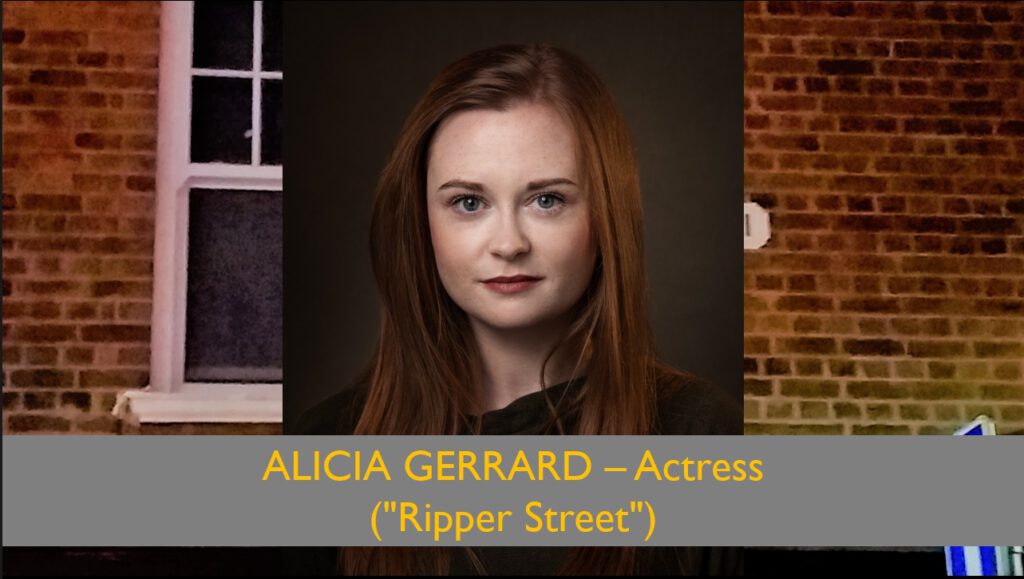 Alicia Gerrard is an actress, known for "Interference" (2016), "Blight" (2015) and "Ripper Street" (2012).
Irish actress Alicia Gerrard played the character of Charity in "Ripper Street" from series 2 onwards. It was her first TV appearance.
KUNJUE LI – ACTRESS ("RIPPER STREET", "PEAKY BLINDERS")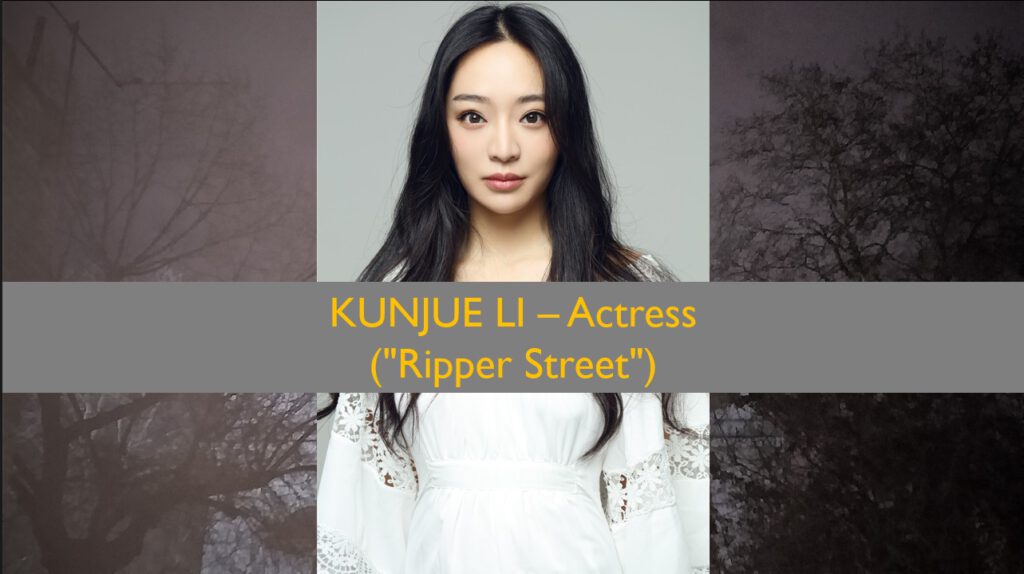 Kunjue Li is an actress and former model. She has a long list of film credits and appeared on several TV shows, among them "Ripper Street", "Peaky Blinders" and "Razors: The Return of Jack the Ripper".
JUAN CARLOS MEDINA – DIRECTOR ("THE LIMEHOUSE GOLEM")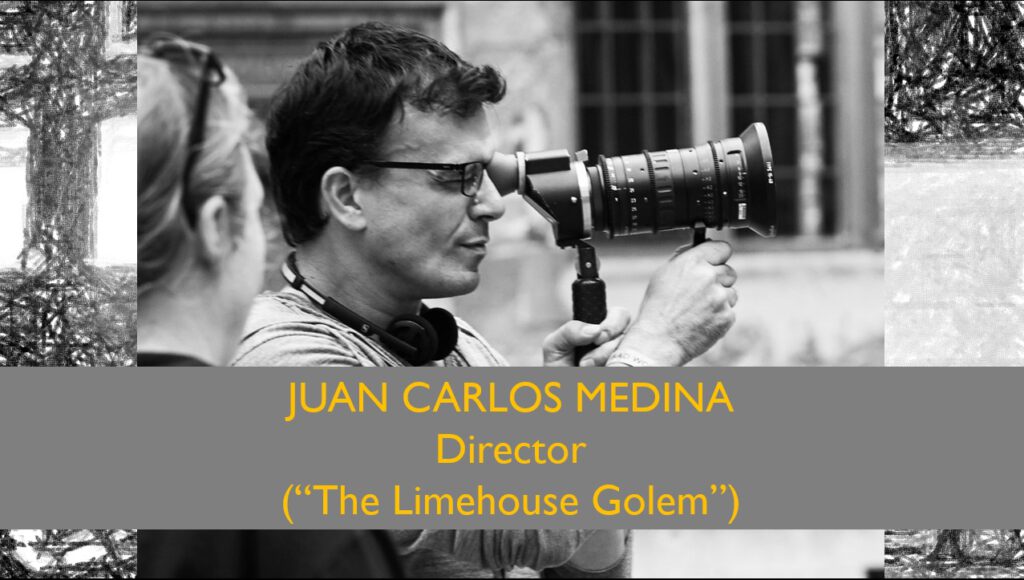 Juan Carlos Medina is a director and writer, known for "Painless", "The Limehouse Golem" and "A Discovery of Witches".
We talk about "The Limehouse Golem", the cast, how he projected Peter Ackroyd's visionary images on screen and how the illness and untimely death of Alan Rickman, who was originally cast as Inspector Kildare, affected the production and him personally.
---
Get in touch with us!
Do you have any questions concerning our talks? Or questions that you think we should ask our guests? Or maybe you want to be guest on the talk? Get in touch with us!
Don't forget to subscribe to our newsletter!